Peanut butter chocolate truffles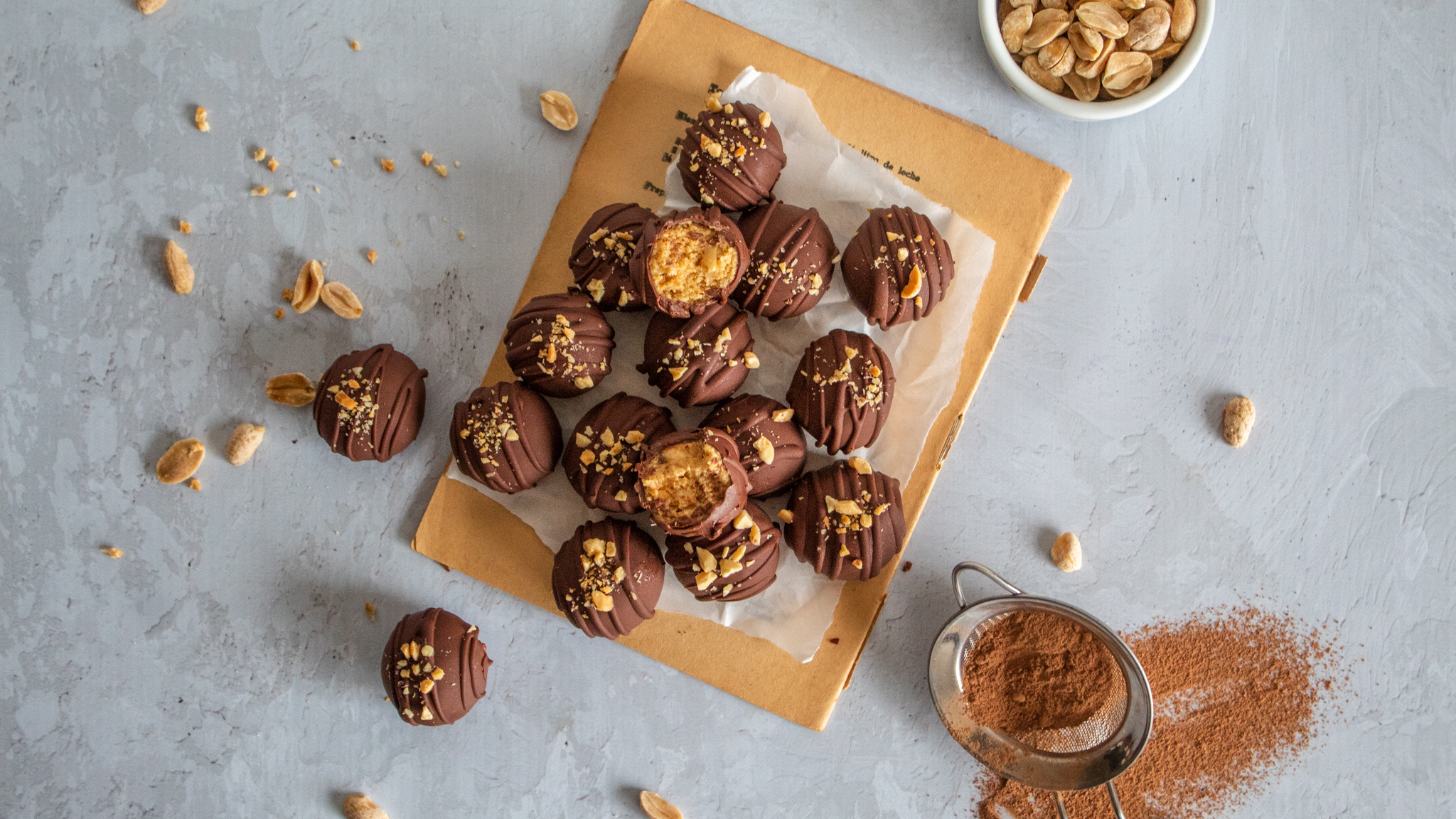 This peanut butter chocolate truffles are one of my favorite sweet snacks, they are super easy and fun to do, also they make a great after workout snack or dessert, of course.
This recipe is made with honey but you can easily substitute ir for maple syrup. For the peanut butter, I used the crunchy kind but you can use the classic type, it's up to you. 
So, let's get going on those truffles!
1 cup of crunchy peanut butter 
8 tablespoons of almond flour 
2 tablespoons of honey 
1/4 teaspoon of salt 
14 ounces of semi sweet chocolate
1/4 cup peanuts (chopped for decorating) 
Preparation time: 20 minutes
Yield: 24 truffles (small) 
To start with this peanut butter chocolate truffles we are going to make the filling.
In a large bowl we add the peanut butter, honey, salt, and almond flour. Mix these ingredients until they are combined. The final texture will be easy to shape into balls, this depends on how runny your peanut butter is. So if you need to add more tablespoons of almond flour, feel free to do so. 
Shape all the mixture into balls and take them to the fridge for two hours or overnight (if you can). 
To coat this truffles, we need to melt the chocolate. To do so, we chop the chocolate into small pieces. Reserve 1/4 of the chocolate to temper the chocolate. Put the remaining chocolate in a bowl and melt it on the microwave or in a baign marie.
When the chocolate has melted completely, add the saved chocolate and mix so the temperature of the chocolate starts to go down. The perfect temperature would be 86°F (30-32° C). 
When the chocolate is ready, dip the truffles in chocolate and decorate with the chopped peanuts. 
Keep them in the fridge in an airetight container. 
Enjoy!
I invite you to read other recipes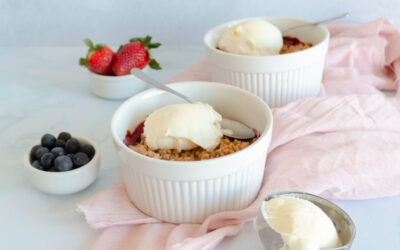 This mixed berry crisp is, for me, the perfect dessert. It has an amazing flavor and to top it off: vanilla ice cream!
read more